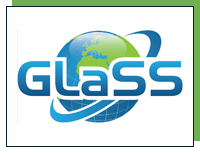 GLaSS
Global Lakes Sentinel Services
GLaSS lays the foundation for water quality monitoring of lakes and reservoirs using the upcoming Sentinel-2 and Sentinel-3 satellites. GLaSS is an EUfunded R&D project within the Copernicus framework.
Background
Lakes and reservoirs provide a range essential ecosystem services, but are under significant pressure from agriculture, economical development, and climate change. Freshwater bodies support human, animal and plant life, and are indispensible for viable economies. The importance of our finite freshwater resources is underlined by EU directives for assessment and improvement of water quality, particularly the Water Framework Directive (WFD). The assessment of lake environmental status requires a comprehensive monitoring strategy. Optical remote sensing techniques are available to complement and harmonize existing monitoring activities, providing information on spatial and temporal dynamics of water quality.
The upcoming Sentinel-2 and Sentinel-3 satellite constallations will provide unprecedented observation capabilities for inland waters. The improvement over previous plaftforms is due to a high revisit frequency of Sentinel-3 and high spatial resolution of Sentinel-2. However, large volumes of data will have to be ingested, archived, processed and distributed to make full use of this information. New methods of data mining and aggregation need to be developed to turn these platforms into valuable resources for water quality management.
Objectives
GLaSS develops an integrated system consisting of new and improved algorithms for water quality retrieval from satellite observations, with a focus on userrelevant valueadding services: data mining, time series generation, and aggregation functions. The system will be validated through a number of field studies. Global case studies will demonstrate the applicability of GlaSS to different lake types and management issues.
Info
Duration: 2013 - 2016
This project funded by the European Union under the 7th Framework Programme.
This project is supported by the European Commission within the Copernicus framework.
Website: http://www.glass-project.eu
Customers and Partners